Sustainable fashion is one of the highly discussed topics of 2023. The rise of Sustainability with the awareness of consumers has made it a crucial subject matter. Consequently, there has been a huge shift in the demand for sustainable clothing, one of which is the expectation of customers from the fashion brands practicing slow fashion. Therefore, brands, as well as customers must know what the major events happening in Sustainable fashion in 2024.
Here are 11 things to know about sustainable fashion in 2024
Transparency and Supply Chain- fashion futures
As the demand for sustainability grows consumers also ask for transparency from the brands. In the article by Vogue, "At the inaugural Regenerative Fashion Conference, held on the eve of London Fashion Week, a group of sustainability experts presented their vision". The event had a few significant statements such as scaling the fashion production by 75% by 2030, but also emphasize to support the supply chain workers. With the current scenario of the workers being treated unfairly, has gender inequality, and live in adverse environmental conditions. The fashion revolution transparency index reveals that 99 per cent of the 250 brands reviewed do not disclose the percentage of workers in their supply chain earning a living wage.
Greenwashing
According to a report, the recent screening shows that about 40 percent of the textile, garment, and shoe industry could be falsely claiming. As sustainability grows the issue of greenwashing is getting critical, even for renowned brands In an article by Greenspace. Brands including, Mango committed H&M Conscious, Zara Join Life, Primark, Decathlon Ecodesign, and Tesco F&F made faithfully are also under the greenwash danger zone.
A change of material–Textiles Futures
The experimentation in textiles has grown as the technology advances. With the demand of sustainable fashion, the material of the fabrics is also undergoing changes. A study by WGSN identifies major activities happening by the year 2024-25 some of which include, lower-impact circular synthetic fills, certified ethical down and feathers, animal wool alternatives, and plant-based fiber insulations.
Rental options are widening
The rooms for rental wear are filling as consumers are becoming more conscious of their choices. The wedding or festive season has especially seen enormous growth. With the rapid change in fashion and ongoing fast fashion trends, rental is the most cost-effective method that consumers are inclined to choose. The digital boom and E-commerce has also made it convenient for its easy accessibility. Brands are now using rental as one of their main business opportunities.
Consumers opting more for upcycling
The waste in the textile and garment industry has come up with the solution, The upcycling. Since the raw material is in abundance there is a huge scope for its expansion in the coming 5 years. Brands like, Doodlage, Rassleela, The Second Life, and Patch over Patch are amongst many pioneers in this realm of fashion. Upcycling is not just a trend anymore, it has been encouraged by the EU that upcycling is one of the most efficient and cost-effective methods for businesses doing sustainable fashion.
Shein Collaboration with colleges
The LA students protested against FIDM's collaboration with Shein. More than 4500 signed the petition against this, with over 1764 students enrolled according to a report by Vogue Business. The use of universities to undercover unethical practices is very common among Fast Fashion Companies. Even though the scholarship offering is $40,000 for every student, the trust and consumer base Shein will develop is way more beneficial for them than the amount Shein invests.
Active Intelligence: Design for Climate Targets.
The trend post covid has made more consumers choose the path of being physically active. Thus, activewear has been in growth for the last 3 years and is more likely to grow in the future. The study featured in WGSN shows that Future-proofing activewear will become intertwined with future-proofing the planet. Activewear market leaders are setting key sustainability targets to reach in 2025, 2030, and beyond. Adidas is committed to reducing its carbon footprint by 15% by 2025 and 30% by 2030. The German brand aims to make nine out of 10 articles sustainable by 2025. Under Armour (US) is working on innovations that will enable less waste and more durability, setting the stage for circular systems by 2030, while Germany-based Puma is working towards its comprehensive 10FOR25 goals.
Vintage peaks as fall nears
The regeneration of Vintage clothing is yet another major phenomenon seen in this decade, brands are highly inspired by the Vintage and their designs certainly reflect that. Not only that, Vintage is also considered to be an ideal sustainable choice for it helps in the reduction of fast fashion and make fashion more circular. The best quality of Vintage clothing is that you can be a conscious consumer without losing the fashion statement at any point in time, a perfect blend of chic and slow fashion.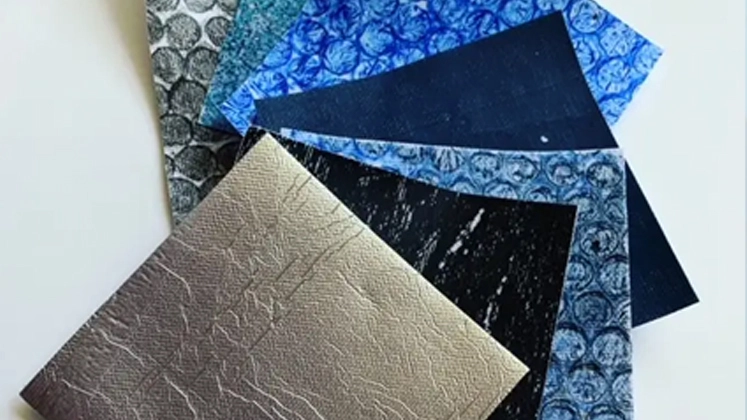 "Vegan Fashion" is becoming the key
Vegan leather is already popular in brands like Stella McCartney, Hermes, and Karl Lagerfeld. The trend has to trickle down in order to bring the sustainable cycle in the overall fashion spectrum. Statups like Polybion, do experimentation using fruit waste to create leather. Things are not just limited to that, the possibility is also taken to bacteria, fungi, and plants. The future of material has Vegan leather as its one of the primary elements to be seen in 2024.
Resale platforms boom as retail gets a circular makeover-WGSN
As sustainability peaks the demand for reselling is also growing. Brands are now making the platform for younger and environment-driven consumers. "No longer the preserve of fashion, the collective desire for sustainability, authenticity, and budget-smart choices is fuelling resale markets in beauty, tech, and even food and drink. With consumers valuing eco-consciousness – as well as the unique stories behind pre-owned or less-than-perfect products – more businesses are embracing resale's transformative potential"-Clare Varga, Director, WGSN Beauty. However, with the reselling taking its pace there are many challenges that it has to overcome, one of which itself is around assuring quality as well as several other norms.
Gender inclusivity in fashion
More and more brands are adopting a path of gender neutrality in their collection. As per BoF study, "Consumers in North America, Europe, Japan, and South Korea, among other locations, are expected to be the most receptive to gender-fluid strategies from fashion brands". With the generation of young millennials and GenZs being open-minded and demanding for a change, the brands thus make a conscious choice of making garments not just restricted to masculine or feminine but also boosting inclusivity with genderfluid or non-binary individuals. From world-renowned brands like Gucci, Louis Vuitton, McQueen, and Tommy Hilfiger to local brands like Vivo and Sevaria, the CAGR is expected to rise at 6.5 percent by the year 2030.
Conclusion
In 2024, sustainable fashion will continue to evolve. Driven by the growing consumer demand for transparency, eco-conscious choices, and ethical practices, fashion dynamics are seen to be shifting. As Challenges like greenwashing persist, innovative materials, rental options, upcycling, and vintage fashion have gained momentum. Vegan fashion and resale platforms thrive, while gender inclusivity becomes a central theme in the industry.
With an emphasis on environmental responsibility and social equality, the fashion landscape is recasting, while some offer a promising future for trendsetting sustainability others are yet to overcome the challenge of greenwashing.